30th anniversary, 100th published issue!
30/03/2017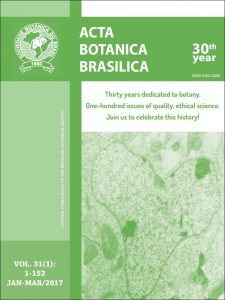 Cover illustration: A portion of a secretory cell of a floral nectary of Erythrina speciosa (Fabaceae) during nectar secretion. Photo: Elder A. S. Paiva.
The nucleus of this secretory cell, from a floral nectary of a "coral tree," curiously took the form of a heart. The heart traditionally invokes passion and love; passion, which surely nurtured all those who contributed to Acta Botanica Brasilica over the last 30 years.