Special issue on Fundamentals and Frontiers in Floral Biology and Plant Reproduction
06/12/2017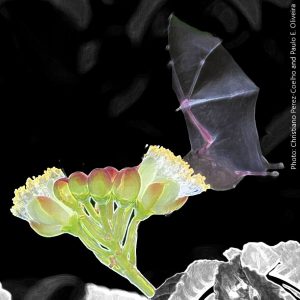 As posted before, we are organizing a special issue of Acta Botanica Brasilica with a tentative title of Fundamentals and Frontiers in Floral Biology and Plant Reproduction for the year 2018. We have already got some twenty abstracts for the November deadline, most of them interesting studies and well integrated in the general idea of the special issue. They will include some reference people in the area as Marlies Sazima, Spencer Barrett, Gerhard Gottsberger, and Peter Gibbs.  But if by any chance you or your colleagues missed the deadline, we would like to encourage you to submit the complete paper by the February deadline. The idea of the special issue is to include reviews and original research on the subject as an effort to assemble a general panorama of the state-of-the art of this research field, both from Brazilian and global perspectives. We would like to have papers undergoing the editorial process after the end of February 2018 and the issue published by the second semester 2018. If you need further information, please contact me ([email protected]), or the journal office ([email protected]) directly. Complete papers should be submitted to the normal editorial process at Acta Botanica Brasilica site but please indicate your aim to publish it in the special issue.
Acta Botanica Brasilica is one of the most representative Brazilian scientific journals. It is an Open access Journal founded in 1987 by the Botanical Society of Brazil – SBB. Our impact factor (IF) has been increasing steadily and it is now 0.65 (ISI Impact factor). We hope to reach 1.0 the next few years, which will put us in a select group of international Botanical journals. We are indexed in the major databases such as ISI (Web of Science) and Scopus.
In partnership with SciELO we provide our articles open access and without cost to authors.
We look forward to hear from you and hope you and your students may contribute to the issue.